Click Photo for Larger Image

2017 Annual Meeting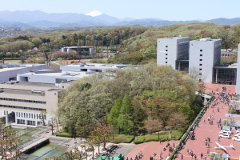 View of Mt.Fuji from Tama campus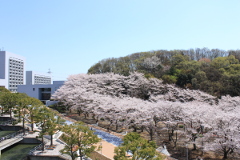 Cherry trees on Tama campus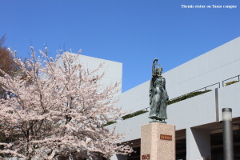 Themis statue on Tama campus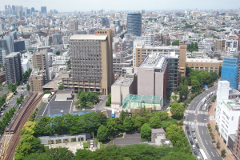 Kourakuen campus
About "Gyoseishoshi"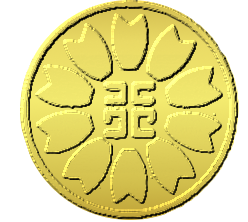 &nbsp&nbsp"Gyoseishoshi" is a certified administrative procedures legal specialist. It is one of the Japanese legal specialist and a national license.
For further details, please refer to
Certified Administrative Procedures Legal Specialist Act.
&nbsp&nbspIts major works are to make legal documents, to apply a permission for Government, to conduct clients about such ones.
&nbsp&nbspFor example, we apply to immigrate, establish a company, make out a contract, in place of clients. &nbsp&nbspFurther a special one is able to object as agent to an administrative decision of Government.
About Chuo University

&nbsp&nbspA private college headquartered at 742-1 Higashi-Nakano, Hachioji City, Tokyo Metropolitan.
Chuo University was established as an English law school "Igirisu Horitsu Gakko" in 1885 by a team of 18 young attorneys led by Rokuichiro Masujima, initially as an academic research institution focused on the Anglo-American Common Law, and later evolved into an academic institution for the Japanese Law as the Civil Law was introduced and implemented in Japan. It was officially renamed to "Chuo University" in August of 1905 and began operating as a college to generate numerous graduates active in legal, academic, financial and political fields.
&nbsp&nbspFor further details, please refer to
the English website of Chuo University.
About "Gyoseishoshi Hakumonkai"
&nbsp&nbspIt is organized by Gyoseishoshi who graduated from Chuo University. Its purpose is to raise members' cultural academic quality and business skills. Still more it has also contributed to the prosperity of Alma Mater of Chuo University and the welfare of society.